Software Engineering & Development
·
Aarhus, Denmark, Copenhagen, Denmark
Student Worker - Software Engineer
Hey there! Are you looking for a student job where you can try your hand at developing new features and products? Do you want to jump on the rocket ship and soar to new heights with all of your new and amazing colleagues? Then look no further - this is just the position for you.
Customer Obsession
In Lunar we are not customer focused - we are customer obsessed! Everyone of us regardless of role and responsibility has a strong focus on driving value for our customers. We believe that to create world class digital products that really drive customer value, we need to continuously stay close to our customers, understand their needs and feel their pains. Our mission is to make sure our users get the power they deserve to manage everything money. In all we do, we have empowerment of the people we care most about at the core - our current and future customers.
The awesome things about this job
As a student worker in one of our Backend teams you will be part of implementing all kinds of awesome features. You will take part in scaling our solutions, architecture and design so that we can keep up with the growth in number of users. You will also contribute to creating innovative solutions, which set and enable new standards for user experience and satisfaction when it comes to financial products and services.
You will be part of a squad, which is fully self-driven and takes all responsibility for what they create. Each squad has a mission and will stop at nothing to complete it - with reason, of course. To do so, they have full empowerment and freedom to execute in any way they please. In other words - this is where the magic happens.
You are probably wondering what our tech stack looks like. Let us tell you! And keep in mind - we do not expect you to have experience with them. But if you do, don't hold back! Some keywords for this position are: Go, Node, Java, AWS, Humio, Grafana, Prometheus and Jaeger.
Our next superhero
We can't wait to meet our next superhero to join our team. We hope that you can work between 15-20 hours a week, and we will of course be flexible in the periods where school is a little extra tough and the exams are rolling in. We hope that you are studying something along the lines of Computer Science or another degree within Engineering.
What's in it for you?
At Lunar, we lean forward. We challenge the status quo, and we empower our employees to be brave, visionary, and persistent. You will not stand alone. You will have an entire group of equally talented people behind your back. You will have the facilities to prosper with state-of-the-art equipment and offices. And last but definitely not least, you will have everything you need to nurture your physical and mental well-being.
Do you wanna be a part of the team?
Speed, innovation, and energy like nowhere else. Can you feel it? Take the leap and apply for the job now, you won't regret it!
If you have any questions regarding the job, feel free to contact our Talent Acquisition Specialist, Louise Bjerregaard Andersen at lan@lunar.app.
We are looking forward to hearing from you!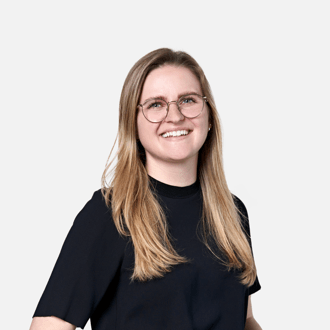 About Lunar
Lunar is a fintech company developing the new norm for everything money to a new generation of users.
We are synergizing with modern users and their lifestyle, and we centre our services around the ones who don't fit into the sharp definitions set out by the traditional banks.

We create the standards of tomorrow and we are proud to be unlike others. We facilitate change, demand progression, and most of all, we empower our users to control their money with maximum efficiency!
We are motivated by rethinking everything money. That's why we're using the latest technologies to create the solution of tomorrow - all available today!
The Lunar app provides a 100% digital way to manage your finances - both personal and business. Over 400.000 users in Denmark, Norway, and Sweden are already using the app, and with 5000+ 5-star ratings on Trustpilot, we have an army of advocates behind us!
Lunar was founded in 2015, since then, we have employed more than 500+ skilled people in: Tech, Design, Business Development, HR, Compliance, Banking, Marketing, Communication, Support, and much more.

That's your cue! Apply now.
Software Engineering & Development
·
Aarhus, Denmark, Copenhagen, Denmark
Student Worker - Software Engineer
Loading application form