Data & Analytics
·
Aarhus, Denmark
Student Internship: Data & Analytics
How do you feel when we tell you that you have the opportunity to deep-dive into BigData, Product Insights, or Model Development together with experienced data scientists and analysts in a well-structured data setup? Excited? Then keep reading - this might be just the internship for you.
How we work
At Lunar we do things in parallel and we move fast - to enable this, our culture uses agile principles with the least amount of bureaucracy. Our Data & Analytics department is organized in teams that are responsible for a specific objective each. This makes it possible for each team to be on their own mission - and thereby enabling us to work autonomously, fast and in parallel.
At Lunar, we build the rocket ship while we race to the moon and beyond. We love when people think differently and take ownership of their work-life here. So bring your curiosity and your passion for exploring and get ready for a wild ride.
The role and what you will be doing
Everyone says it. But we mean it. At Lunar you will not just be our Intern, but a very valuable part of the team. You will be working on independent projects as well as helping and supporting one of the Data & Analytics teams in their daily work. Depending on your background and interests, you might be looking into:
Exploration of fraud and risk patterns and development of fraud detection/risk models.

Improvement of structure and data quality in our cloud data warehouse.

Generating product insights for one of the squads working with the App and UX by employing analytical methods.
In this role you will be working with other Data Scientists and Analysts as well as other people from around the organization - so you will of course get to know a lot of people and have the opportunity to learn and collaborate on a daily basis. So it is important that you are a team player and that you like to succeed together with your teammates.
You should definitely apply if you:
Are studying Data Science, Data Engineering, Software Engineering, Mathematics or Economics with a focus on data science.

Want to be part of a young and ambitious environment.

Have experience in or a passion for big data, BI, data warehousing and/or modeling.

Are familiar with SQL and Python

Want to have rapid growth and development - both personally and academically.

Are looking for an internship in Aarhus or Stockholm in fall as mandatory or optional part of your education.
What's in it for you?
At Lunar, we lean forward. We challenge the status quo, and we empower our employees to be brave, visionary, and persistent. You will not stand alone. You will have an entire group of equally talented people behind your back. You will have the facilities to prosper with state-of-the-art equipment and offices. And last but definitely not least, you will have everything you need to nurture your physical and mental well-being.
Are you ready to be part of the journey?
If you want to be part of Lunar, a place where passion and opinions matter, and we strive for nothing less than awesomeness, then get in touch with us! Together with your application, please send us your grades and transcripts.
If you have any questions regarding the position, please feel free to contact our Talent Acquisition Specialist, Louise Bjerregaard Andersen at lan@lunar.app.

Department

Role

Internship

Locations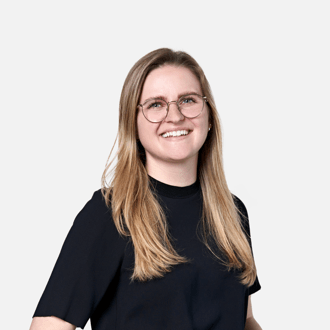 About Lunar
Lunar is a fintech company developing the new norm for everything money to a new generation of users.
We are synergizing with modern users and their lifestyle, and we centre our services around the ones who don't fit into the sharp definitions set out by the traditional banks.

We create the standards of tomorrow and we are proud to be unlike others. We facilitate change, demand progression, and most of all, we empower our users to control their money with maximum efficiency!
We are motivated by rethinking everything money. That's why we're using the latest technologies to create the solution of tomorrow - all available today!
The Lunar app provides a 100% digital way to manage your finances - both personal and business. Over 400.000 users in Denmark, Norway, and Sweden are already using the app, and with 5000+ 5-star ratings on Trustpilot, we have an army of advocates behind us!
Lunar was founded in 2015, since then, we have employed more than 500+ skilled people in: Tech, Design, Business Development, HR, Compliance, Banking, Marketing, Communication, Support, and much more.

That's your cue! Apply now.
Data & Analytics
·
Aarhus, Denmark
Student Internship: Data & Analytics
Loading application form