Product Management
·
Copenhagen, Denmark
Business Analyst (Student Worker) • Business Banking
Do you have a passion for FinTech and want to be part of building the new bank of the Nordics? Are you an ambitious student with an interest in innovation, business development, commercial excellence, and strategy?
Yes? Then join the journey as our new Business Analyst!
About you
You are good at following through on projects and taking responsibility is like second nature to you. You are curious by nature and love trying different things and looking for alternative solutions or outcomes. You are proactive and not afraid to take the lead on a project you are passionate about.
You are a structured yet flexible problem solver with strong analytical skills. For you, team work makes the dream work and you love talking with people from different backgrounds to both learn and teach. This means that you are a strong communicator and know how to make the complex problems and projects understandable for everyone around you.
If you were to describe yourself, you would use words such as nice, funny, and a quick learner. Your days are seldom the same and you do not mind helping out a little extra in times of need.
The role & responsibilities
As a Business Analyst for our Business Banking vertical, you will be part of ensuring the high quality and future development of products for the next generation of businesses, as well as fuel commercial excellence necessary to meet our growth efforts.
You will have responsibility for:
Performance Analysis - analyses and presentation of data related to activation, engagement, retention, and monetization activities.

Market Research - for example finding gaps in the market where we can be first movers and have attractive opportunities for our users.

Strategy - taking part in high-level strategic choices regarding the future direction of the business product.

Go-To-Market - define go to market and commercial plans working closely with marketing, commercial partners etc.
Business Cases - profitability analyses related to new products or campaigns.

Stakeholder Alignment - helping to ensure collaboration and alignment between relevant departments, teams, and squads across the nordics.

Material Preparation - for example for workshops and meetings.

Reporting - assisting in preparing quarterly and annual planning materials.
Your profile:
You are in the final year of your Bachelor's degree or have started on your Master's within Business, Management, Finance, or similar.

You can work 15-20 hours per week. Of course, we are flexible during your exam periods.

It is not a requirement, but you might have experience within business development, project management, or strategy development and execution.

You are proficient in both speaking and writing in English.

You are structured and analytical, you have a profound understanding of team play and you strive to make an impact.

You are skilled and comfortable in using Excel and PowerPoint and you are curious about other tools for project management, presentations, tasks prioritization, etc.
What's in it for you?
An independent and strategic position with great flexibility and responsibility

You'll make your mark on the new digital bank in the Nordics

Your daily work-life will be in our awesome office in the middle of Copenhagen.

You'll try a bunch of different things, with more new stuff to come.

Get great sparring and mentoring with brilliant colleagues and digital experts.

Casual tone, lots of laughs, and room for diversity.

You'll be a part of an entrepreneurial company full of drive and with great team spirit. Together we've already accomplished wonderful results, and we're nowhere near done.
We love diversity and all that sets us apart - that's what makes us awesome. Some are extroverted - some introverted. We don't all speak Danish, Norwegian or Swedish, but we all speak English. The most important thing is respect and understanding between one and another.
Does it sound like something right up your alley?
Then don't hesitate to apply and maybe you will become our new colleague.
Feel free to reach out to our Vertical Lead - Business Banking, Alfred Gudnason at agu@lunar.app.
With your application we would like you to attach your CV and your diploma - regardless of how far along you are in your studies.
Can't wait to read your application! 🚀

Department

Role

Student worker

Locations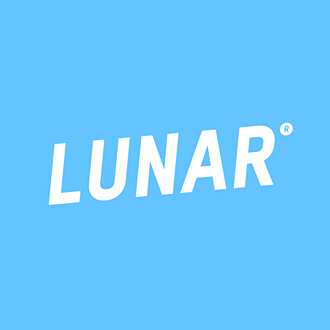 About Lunar
Lunar is a fintech company developing the new norm for everything money to a new generation of users.
We are synergizing with modern users and their lifestyle, and we centre our services around the ones who don't fit into the sharp definitions set out by the traditional banks.

We create the standards of tomorrow and we are proud to be unlike others. We facilitate change, demand progression, and most of all, we empower our users to control their money with maximum efficiency!
We are motivated by rethinking everything money. That's why we're using the latest technologies to create the solution of tomorrow - all available today!
The Lunar app provides a 100% digital way to manage your finances - both personal and business. Over 400.000 users in Denmark, Norway, and Sweden are already using the app, and with 5000+ 5-star ratings on Trustpilot, we have an army of advocates behind us!
Lunar was founded in 2015, since then, we have employed more than 500+ skilled people in: Tech, Design, Business Development, HR, Compliance, Banking, Marketing, Communication, Support, and much more.

That's your cue! Apply now.
Product Management
·
Copenhagen, Denmark
Business Analyst (Student Worker) • Business Banking
Loading application form