Software Engineering & Development
·
Aarhus, Denmark
Software Engineer • Web
Tell us your passion - is it digging into web strategy and infrastructure? Or maybe impact our Business web design and UX? Either way, we are so excited to hear from you. We might be just the place you are looking for!

Jump on board of Astro's mission
As our new Web Frontend Developer, you will become part of our squad, Astro. Here you will be able to take responsibility for your own subset in Astro's domain, and you will help bring app features into the Business web. To do so, you will work closely with the squad leads for each feature to agree on and develop the needed APIs for the Business web.
Astro is leading its mission from Aarhus - and so will you!

Mission: Let's change everything money!
Lunar is the future's hassle-free all-in-one place to manage everything money. We're here to make sure our users can handle all their finances anywhere and 24/7. We believe that the banking world has become too complex - so through transparency, convenience, and most of all the feedback from our amazing users, we have set out to define the future of banking.
Responsibilities
Your main tasks will be everything within frontend work for the Business web application, as well as other web-related tasks. Depending on your passions and how we together decide to proceed, you will be working with:
React and NextJS

Typescript

GraphQL

Cypress tests

Storybook
Glimpse into our tech
Our technical platform is based on an event-based microservice architecture, where continuous and independent deployability is a must. We are pushing around 1000 releases a month to our users. We host our infrastructure in AWS and orchestrate our microservices via Kubernetes - and everything else that goes hand in hand with cloud native technologies. Our primary language is Go, but we also believe in "the right tool for the job".

How do we work? 
Lunar is unique in many ways and our work philosophy is no different! We are a collection of awesome individuals with a wide array of backgrounds. The thing that unites us is our sky-high ambitions and flat hierarchy. We think out of the box, work in cross-functional squads, and love diversity and everything that connects us and sets us apart. 
Your skills and experience
We can't wait to hear from you and get to know you and your passions. We do not have a cookie cutter that you need to fit into - but we do have some suggestions or thoughts about what could be awesome. We hope that you have +3 years of experience from a related position. We think it is even cooler, if you have driven a consumer-facing feature, design system or another similar project. Show us your github-profile - we would love to see some of your work.
What's in it for you?
At Lunar, we lean forward. We challenge the status quo, and we empower our employees to be brave, visionary, and persistent. You will not stand alone. You will have an entire herd of equally talented people behind you. You will have the facilities to prosper with state-of-the-art equipment and offices. And last but definitely not least, you will have everything you need to nurture your physical and mental well-being.
Do you wanna be a part of the team?
Speed, innovation, and energy like nowhere else. Can you feel it? Take the leap and apply for the job now, you won't regret it!If you have any questions regarding the job, feel free to contact our Web Engineering Manager, Ben Gabriel Pedersen, at bgp@lunar.app.We are looking forward to hearing from you!

Department

Role

Frontend

Locations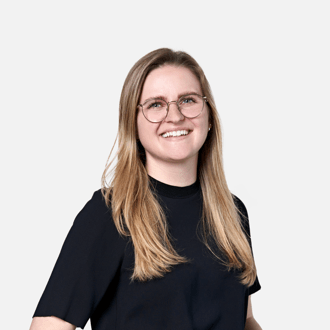 About Lunar
Lunar is a fintech company developing the new norm for everything money to a new generation of users.
We are synergizing with modern users and their lifestyle, and we centre our services around the ones who don't fit into the sharp definitions set out by the traditional banks.

We create the standards of tomorrow and we are proud to be unlike others. We facilitate change, demand progression, and most of all, we empower our users to control their money with maximum efficiency!
We are motivated by rethinking everything money. That's why we're using the latest technologies to create the solution of tomorrow - all available today!
The Lunar app provides a 100% digital way to manage your finances - both personal and business. Over 400.000 users in Denmark, Norway, and Sweden are already using the app, and with 5000+ 5-star ratings on Trustpilot, we have an army of advocates behind us!
Lunar was founded in 2015, since then, we have employed more than 500+ skilled people in: Tech, Design, Business Development, HR, Compliance, Banking, Marketing, Communication, Support, and much more.

That's your cue! Apply now.
Software Engineering & Development
·
Aarhus, Denmark
Software Engineer • Web
Loading application form