Software Engineering & Development
·
Copenhagen, Denmark
Frontend Engineer • Customer Experience
Is your experience within ReactJS sharp as a knife? Do you have what it takes to be part of building the new bank of the Nordics? Are you ready to jump on board the spaceship and start your mission towards the moon?
Yes? Then you should definitely apply and become our new Frontend Engineer, whose mission is to strengthen our Customer Experience.  
Squad, What? - our organisation
At Lunar, we work in squads. A squad consists of cross-disciplinary members who make up all the skills needed to complete the mission: developers, line-of-business, QA or subject matter experts. Squad members are handpicked throughout all departments in the company to ensure we achieve our missions. 
The squad is fully self-driven and takes complete responsibility for what they create. Each squad has a mission and will stop at nothing to complete it. To do that they have the full empowerment and freedom to execute in any way they wish. It is in the squads the magic happens.
A look under the hood - our tech
We have built our internal technology platform on an event-based microservice architecture and have about 250 of them running. Continuous and independent deployability is crucial, as we release about 1000 times to production a month. We aim to be multi-cloud, but with most of our services running in Kubernetes on AWS. We love GoLang but honestly believe in using the right tool for the job: Python, JavaScript, or whatever else gets the job done.
At Lunar, we build the rocket ship while we race to the moon and beyond. To do that, we simultaneously expand our offerings and features while we maintain a solid, optimised and scalable platform for our more than 250.000 customers. It requires steady nerves and a super steady focus doing that.
Your elevator-pitch
You have drive and passion and are not afraid to get your hands dirty and help the rest of the team. You are ambitious and love to be challenged on a day to day basis - both when it comes to awesome colleagues and cool problems that need solving. 
You are interested in frontend development and are excited about being part of developing and maintaining quick and effective tools for our colleagues working with Anti-Money Laundering (AML)/Financial Crime, Customer Service and Back Office. 
So what will you be doing?
As Frontend Engineer in Voyager, you will be responsible for optimising and maintaining our internal support center, called Houston. Houston is used by Tech, Financial Crime Prevention, Back Office and Customer Service. In other words - your work will have a massive impact on the way we interact with our awesome users and the experience they are given when they want to get in contact with us. 
Your tasks will include:
Developing the latest user-facing features using one of our frameworks (React.js, Apollo, GraphlQL).
Design our modern Single Page App (SPA).
Develop and maintain microservices to support Customer Service, Back Office and AML/FInancial Crime team. 
Translate designs and wireframes to high quality code. 
Write application code in Typescript. 
Be an essential part of the process from concept to implementation to ensure technical and aesthetic products.
So, what do we need?
You have at least 2 years of experience from a role similar to what we are looking for - not necessarily from the same industry. 
You have an education within Computer Science, Engineering or Data Science. Experience from "the School of Life" is also applicable. 
It is a must that you have strong competencies within modern JavaScript and React. It is a plus if you are familiar with Typescript and GraphQL. 
You have experience within design and user interfaces and love details and UI in general. 
You don't look away when somebody needs help, but you know when to interfere and when not to. 
You don't take yourself too seriously and have an open mind. 
What's in it for you?
You will have the unique opportunity to be part of building up not only the new bank of the Nordics but also the brand new Tech-hub from our excellent offices in central Copenhagen.
You will be part of a bunch of intelligent techies and ambitious financial nerds from whom you will learn from and grow every day. 
You will be part of an informal organisation, where it is not the ironing of your shirt or your title that gives you the mandate to have an opinion but your arguments and passion for continually improving.
You will become part of a company that wants to make sure that you are well mentally and physically. This means that Yoga and meditation are encouraged throughout work hours, and if that is not your thing, we have padel tournaments, board games, cycling clubs and much more that you can take part in.
We love diversity and everything that makes us different from everybody else because that makes us extraordinary. We come from all kinds of backgrounds, and speak all kinds of languages, so English is our business language. Our most important value is respect and understanding because only with that mindset can we move forward with supersonic speed.
Are you ready to be part of the journey? 
If you want to be part of Lunar, a place where passion and opinions matter, and we strive for nothing less than awesomeness, then get in touch with us, and become part of one of our fantastic squads.
If you have any questions regarding the position, please feel free to contact Engineering Manager, Ben Gabriel Pedersen at bgp@lunar.app.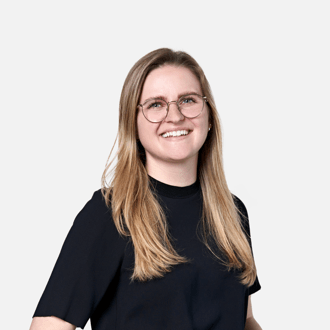 About Lunar
Lunar is a fintech company developing the new norm for everything money to a new generation of users.
We are synergizing with modern users and their lifestyle, and we centre our services around the ones who don't fit into the sharp definitions set out by the traditional banks.

We create the standards of tomorrow and we are proud to be unlike others. We facilitate change, demand progression, and most of all, we empower our users to control their money with maximum efficiency!
We are motivated by rethinking everything money. That's why we're using the latest technologies to create the solution of tomorrow - all available today!
The Lunar app provides a 100% digital way to manage your finances - both personal and business. Over 400.000 users in Denmark, Norway, and Sweden are already using the app, and with 5000+ 5-star ratings on Trustpilot, we have an army of advocates behind us!
Lunar was founded in 2015, since then, we have employed more than 500+ skilled people in: Tech, Design, Business Development, HR, Compliance, Banking, Marketing, Communication, Support, and much more.

That's your cue! Apply now.
Software Engineering & Development
·
Copenhagen, Denmark
Frontend Engineer • Customer Experience
Loading application form